THE GREGORY O'DONOGHUE INTERNATIONAL
POETRY COMPETITION
The Munster Literature Centre is a not-for-profit organisation; all moneys raised from the competition benefits writers and writing.
About the Prize
1st Prize
— €2,000
—Featured reading at the Cork International Poetry Festival (May 2022)
— Publication in Southword
2nd Prize
— €500
— Publication in Southword
3rd Prize
— €250
— Publication in Southword
Ten runners-up
— €50
— Publication in Southword
The competition is open to original, unpublished and unbroadcast poems in the English language of 40 lines or fewer. The poem can be on any subject, in any style, by a writer of any nationality, living anywhere in the world. Translated work is not in the scope of this competition. Once entered, no alterations can be made to the submission. Simultaneous submissions are accepted but please notify us immediately should your work be accepted elsewhere.
Deadline: 30th November, 2021 (midnight). Entries are accepted from 1st September.
Cost of entry: €7 per poem or €30 for a batch of five. If you would like to submit more than five poems, please make more than one entry.
As the poem is judged anonymously, the entrant's name must not appear on poem pages.

Thomas McCarthy was educated at University College Cork and worked for many years at Cork City Libraries. His published collections include The First Convention, The Sorrow Garden, Lost Province, Merchant Prince and The Last Geraldine Officer. His Pandemonium, 2016, was short-listed for the Irish Times/Poetry Now Award and his new collection, Prophecy, was published by Carcanet Press UK in April 2019. He has won the Patrick Kavanagh Award, the Alice Hunt Bartlett Prize and the O'Shaughnessy Prize for Poetry as well as the American-Ireland Funds Annual Literary Award. His work has been included in more than thirty anthologies of Irish poetry, the most recent being the Harvard anthology. A selection of his translated poems were recently published in POESIA (Feltrinelli, Milan). His prose-book, Poetry, Memory and the Party, will be published by Gallery Press in 2021.
Submission Guidelines
EMAIL ENTRY
Send to: godcomp@munsterlit.ie
Subject: GOD entry
Attachments:
The poem(s) for submission, with each poem in a seperate Word document (we cannot accept PDF format). Please use the title of the poem (or the first few words of the title) as the title of each document. As the competition is judged anonymously, please do not write your name or personal details anywhere on this document as this could lead to disqualification.
A cover letter (separate Word document attached to the same email). The cover letter should include:
- Your name
- Poem title(s)
- Email address
- Phone number
- Postal address
- Image of PayPal receipt or the PayPal transaction ID number
- How your heard about the competition
- A brief bio (optional)
Please ensure that this information is attached as a Word document and not in the body of the email.
PayPal payment:
POSTAL ENTRY
Submission manuscript (typed). To ensure anonymity, please do not write your name or any other personal details on the manuscript. Each poem should be printed on a seperate page with no back to back printing.
Cover letter as a seperate page, which includes:
- Your name
- Poem title(s)
- Email address and/or phone number
- Postal address
- How your heard about the competition
- A brief bio (optional)
Payment: If you have paid through PayPal, please quote the PayPal transaction ID in your cover letter. Alternatively we accept cheques and bank drafts (see details below).
Send to:
The Gregory O'Donoghue International Poetry Competition,
The Munster Literature Centre, Frank O'Connor House,
84 Douglas Street,
Cork, T12 X802
Ireland
Please DO NOT SEND ENTRIES BY REGISTERED POST. Unfortunately we are less likely to receive entries sent by registered post and your submission may be ineligible due to the delay incurred.
If you would like us to send you confirmation of your postal entry, please include a self-addressed stamped postcard or envelope with an irish postage stamp. We will confirm the receipt of international entries via automatic email response.
PAYPAL
PayPal will deduct the fee in your own currency. As proof of payment, please include an image of the receipt or quote the transaction ID in your cover letter. You do not need a PayPal account to make this payment.
OTHER PAYMENT METHODS (Postal entries only)
Cheques or bank drafts payable to THE MUNSTER LITERATURE CENTRE
Other currencies: we can accept cheques and bank drafts in Euro, Pounds sterling (£7 for each poem or £30 for a batch of five) or US dollars ($8 for each poem or $35 for a batch of five)
Postal order (Republic of Ireland only)
Please note that we cannot accept cash payment
Fees-free entries
In a social justice initiative the Munster Literature Centre is offering 100 fees-free entries (a combined worth of up to €3000 in entry fees and €500 costs in judging fees, we will not allow the judge (a working writer) to forego their fee for judging these entries) for this year's Gregory O'Donoghue International Poetry Competition. The places are on offer for individuals who do not have the financial means to pay the entrance fee. The places are offered on a trust basis. If you can afford the fee we implore you not to use this facility as you will be depriving someone who really needs it. Only one free entry per person is allowed. Anyone who submits more than one free entry will have all their entries disqualified.
The fees free entries will be accepted through our Submittable portal. The portal will open at 12pm (noon) Irish Standard Time, Sunday, November 28th (google to discover your corresponding local time) and will shut automatically when 100 entries have been received. Prepare in advance the following information, ready to input into an online form (copy and paste) as soon as the portal opens.
Your name

Titles of your poems (maximum of five)

Your complete postal address

Your email address

Your complete phone number (including country code)
You will need to upload two documents:
Cover letter containing a bio note and the same information listed above

Your poems, maximum of five, each with a maximum of 40 lines. In a doc, docx, odt or rtf file.

No identifying information is to be included in this second document as the poems will be judged anonymously. Any document with identifying info will be disqualified.
Under no circumstances can any further fees-free entries be accepted once the submittable portal closes. No changes to entries can be made after they have been submitted. This portal is for fees-free entries only. For information on how to make a fees-paid entry and for more info on prizes and entry conditions, please go here.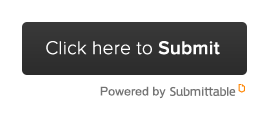 More About the Competition
The Gregory O'Donoghue International Poetry Competition was first held in 2010. It is a poetry prize for a single poem, open to writers from around the world from September to November annually. Sponsored by the Munster Literature Centre, the prize is named in honour of the late Irish poet long associated with the Centre.
Due to the large volume of entries, the judge will not be able to notify the authors of non-winning poems or give individual feedback. A shortlist will be posted on our website in February 2022.
We recommend signing up for the Munster Literature Centre newsletter if you would like to be kept up to date with all competition developments directly:

We will also announce results through our social media:
Prize winnings will be subject to exchange rates valid on the date payment is issued. The Munster Literature Centre is a not-for-profit institution, an officially registered charity in the Republic of Ireland (Charity. No. 12374). All entry fees received in this competition will be disbursed in prize money, judge's fee and to fund services the Centre provides to writers and readers.
The winning and shortlisted poems of the Gregory O'Donoghue International Poetry Competition 2010 - 2018 can be read through Southword Online below. The Munster Literature Centre marked the return of Southword as an exclusively print publication with issue 35 in August 2018. Thereafter, the winning and shortlisted poems each year feature in the spring issues of Southword, available here.
Click here for results of all past competitions,
including runners-up and commendations
Winning poems available to read on Southword Online:
Submit to Southword
Poetry 1st Dec - 28th Feb
Fiction 1st Jan - 31 Mar

2021 Publications
Liz Houchin

New Irish Voices no. 6
Southword 41

November 2021
Aneas 2

November 2021
Southword 40

Includes O'Faoláin Prize stories
& O'Donoghue Prize poems
Felicity Sheehy
Fool for Poetry Winner
Vicky Morris
Fool for Poetry Winner
Queer Love

Fiction anthology
YouTube Videos

Poetry-Films
O'Faoláin Short Story
Prize Reading Playlist
O'Donoghue Poetry
Prize Reading Playlist
How to Write Titles
Workshops
Cork Events
Essays & Blogs

Munster Literature Centre
is a constituent member of