The Farmgate Café National Poetry Award was established in 2019 with sponsorship from one of Cork's most loved restaurants, The Farmgate Café. The partnership between the Munster Literature Centre and the Farmgate received the Business to Arts 2019 Best Small Sponsorship Award.Revived in 2023, the award will be €2000 for the best full-length poetry collection in English (including translations from other languages) published in 2022, by a poet residing in Ireland. Judges this year were Colm Breathnach, Eleanor Hooker and Thomas McCarthy. Limited places are available for a cosy reception at the Farmgate where the winning poet will receive their prize and present a short reading on May 16th.
Shortlist
Medea's Cauldron by Deirdre Brennan (Arlen House)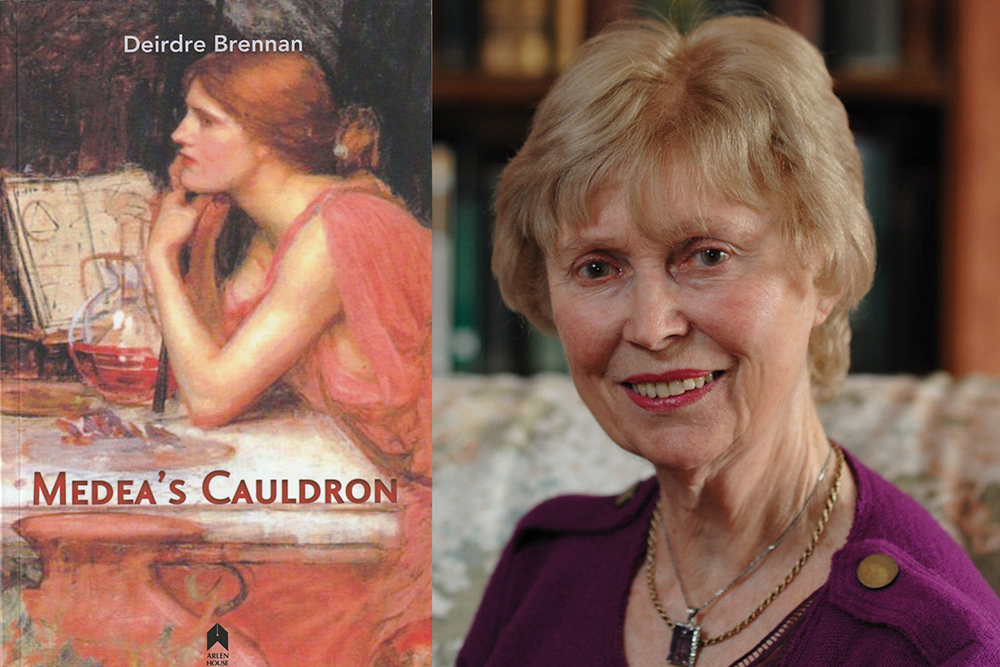 Deirdre Brennan was born in Dublin in 1934 and was raised in County Tipperary where she attended schools in Clonmel and Thurles. She has lived in Carlow since 1965. She studied English and Latin at UCD followed by a Higher Diploma in Education. She has published sixteen books to date, including twelve collections of poetry: I Reilig na mBan Rialta (Coiscéim, 1984); Scothanna Geala (Coiscéim, 1989), a Poetry Ireland 'Choice of the Year'; Thar Cholbha na Mara (Coiscéim, 1993); Ag Mealladh Réalta (Coiscéim, 2000) – an Oireachtas prizewinner; The Hen Party (Lapwing, 2001); Beneath Castles of White Sail in Divas! (Arlen House, 2003); Swimming with Pelicans : Ag Eitilt fara Condair (Arlen House, 2007); Hidden Places : Scáthan Eile (Arlen House, 2011); Cuislí Allta : Wild Pulses : Rogha Dánta : Selected Poems (Arlen House, 2017); As Trunc Fernando Pessoa (Coiscéim, 2015); An Oiche ar Bheophianadh (Coiscéim, 2019); and Medea's Cauldron (Arlen House, 2022).
The Weather-Beaten Scarecrow by James Finnegan (Dore Press)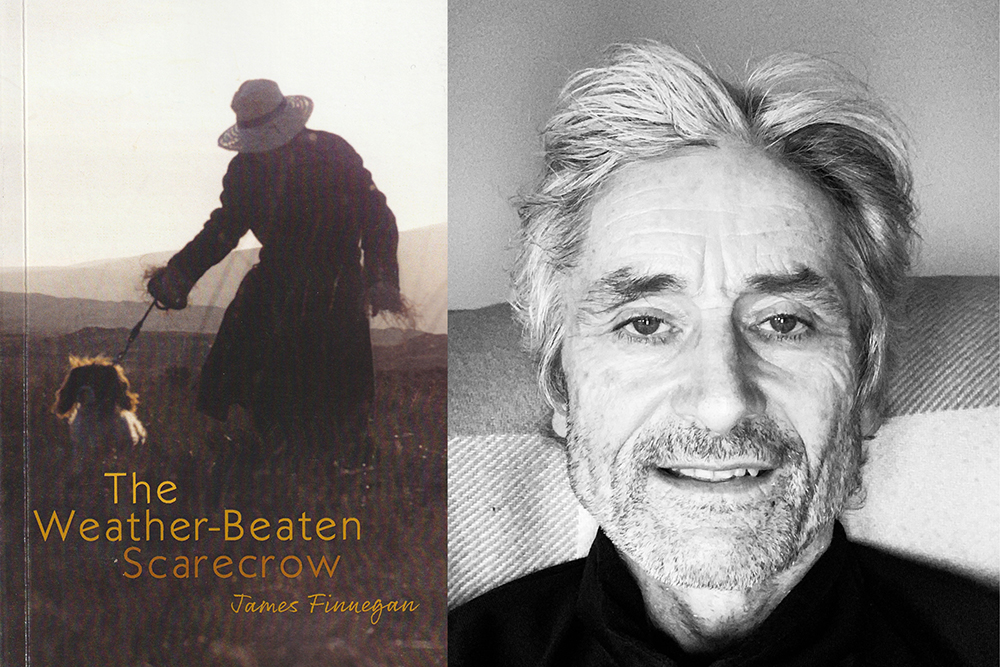 James Finnegan, Dublin born, was the second-prize winner in the 2022 Gregory O'Donoghue International Poetry Competition and was shortlisted in the 2021 Bridport Poetry Prize and in the 2018 Hennessy Literary Awards for Emerging Poetry. James, who taught in St Eunan's College for thirty-three years, holds a doctor of philosophy in living educational theory from the University of Bath, and is now retired and has grown into a deeper commitment to reading and writing poetry since November, 2014. The Weather-Beaten Scarecrow was published by Doire Press in 2022.).
Space by John Kelly (Dedalus Press)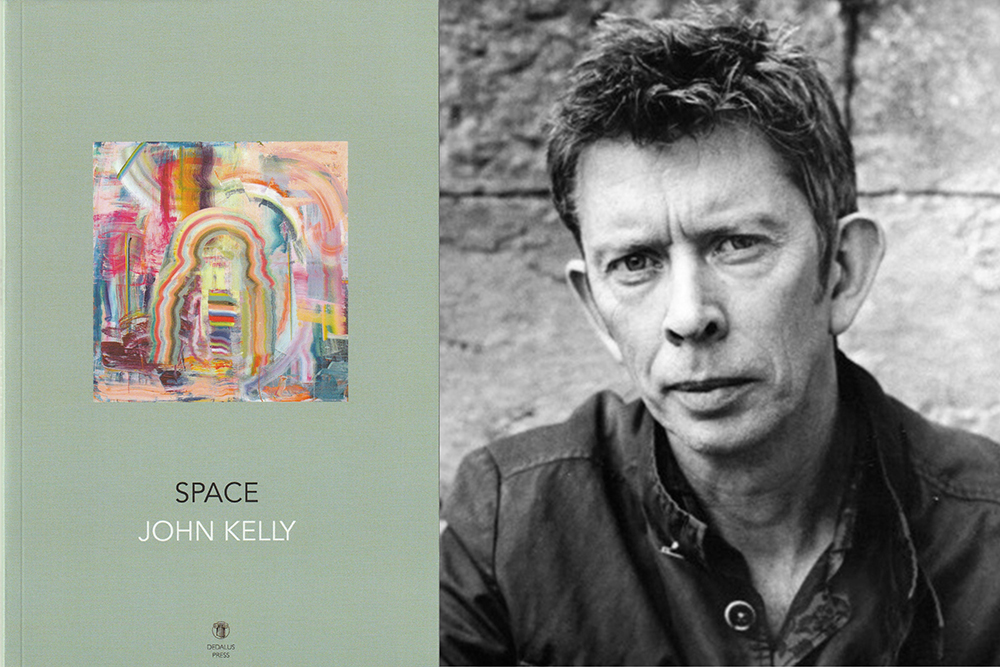 John Kelly was born in Enniskillen, Co. Fermanagh. His poetry has been published in numerous journals and anthologies, and his debut collection, Notions, was published by Dedalus Press in 2018. A novel, From Out of The City, was shortlisted for Novel of the Year at the Bord Gáis Book Awards, and a radio play, The Pipes, was broadcast by RTÉ. He lives in Dublin where he works in broadcasting.
Jamais Vu by Paul Perry (Salmon Poetry)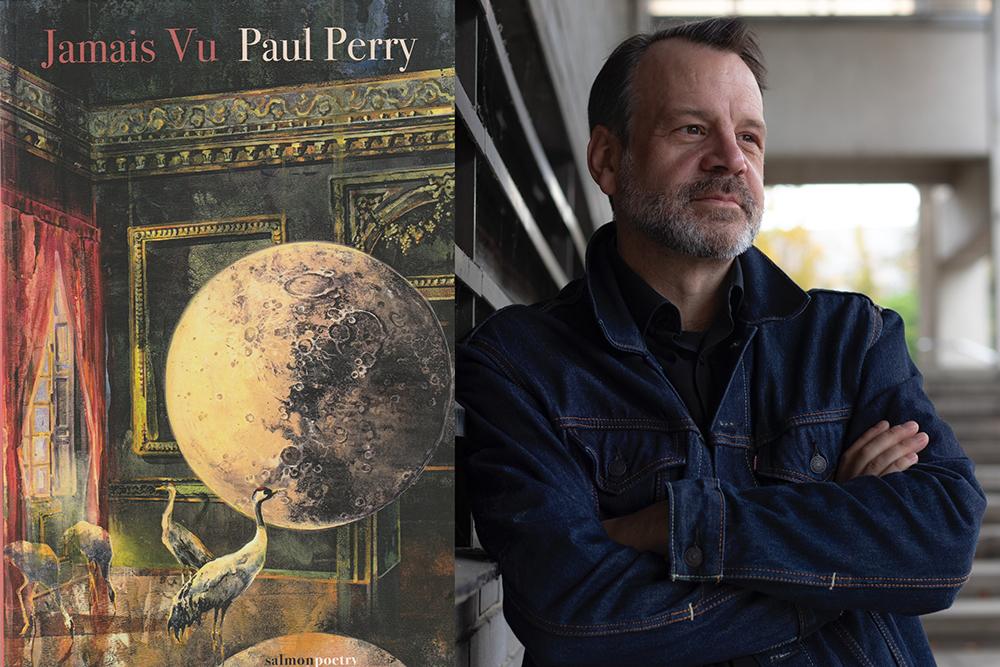 Paul Perry is the award-winning and critically acclaimed author of several books of poetry and prose. A winner of the Hennessy Prize for Irish Literature, he is a poet, and novelist, and Professor of Creative Writing at University College Dublin where he directs the Creative Writing Programme. A former Michener Fellow at the University of Miami, Cambor Fellow at the University of Houston, and Vice Chancellor Research Scholar at the University of Ulster, Paul has won numerous awards for his writing including the Listowel Prize for Poetry, and The Patrick and Katherine Kavanagh Fellowship. His books of poetry include Gunpowder Valentine: New and Selected Poems, Blindsight and Jamais Vu.
Raised Among Vultures by Molly Twomey (Gallery Press)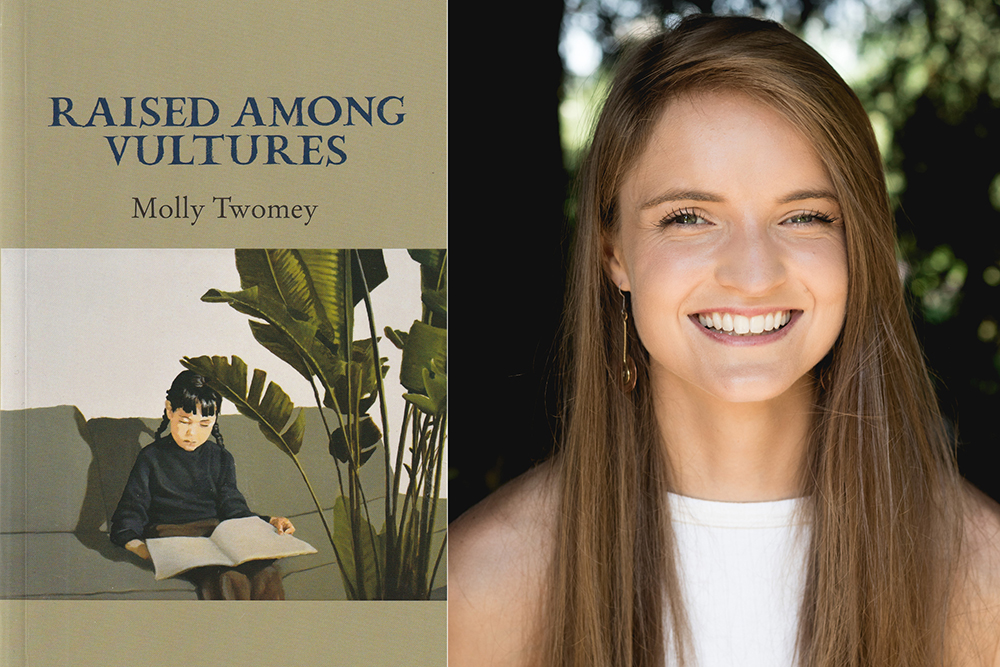 Molly Twomey grew up in Lismore, County Waterford, and graduated in 2019 with an MA in Creative Writing from University College Cork. She works as a Marketing and Development Officer for Graffiti Theatre, Cork. She has been published in Poetry Ireland Review, Banshee, The Irish Times, Mslexia and The Stinging Fly and has been chosen for Poetry Ireland's Introductions series. She was recently awarded an Arts Council Literature Bursary.
The Church of the Love of the World by Grace Wells (Dedalus Press)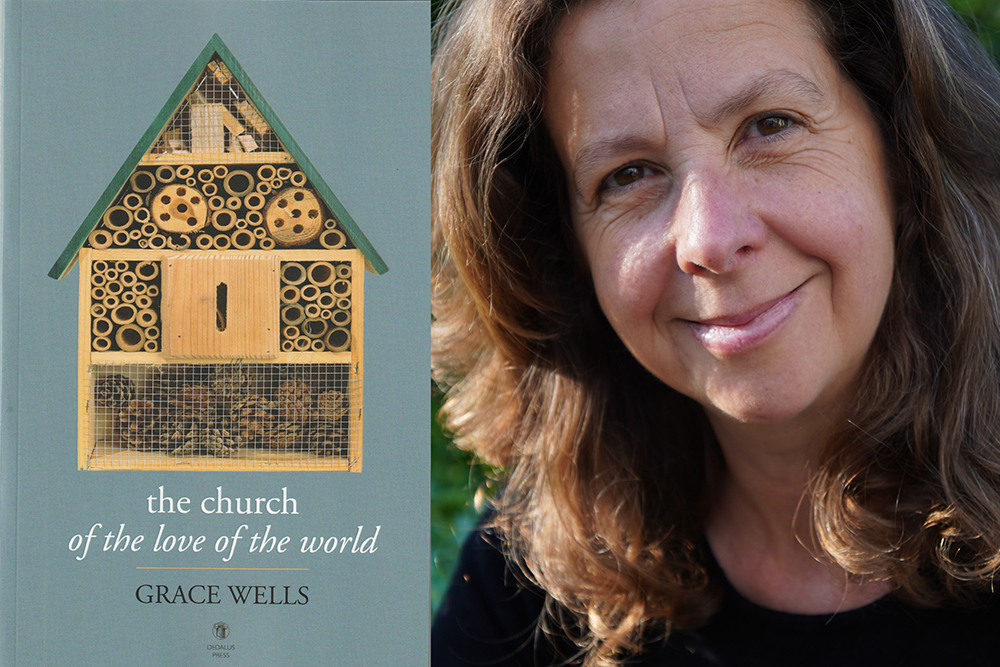 Grace Wells was born in London in 1968 and has lived in Ireland for more than 30 years. Nature, spirit of place and ecological concern have been large themes in her writing since the publication of her debut children's novel Gyrfalcon in 2002, an International White Ravens Choice. She has published two previous collections of poems, When God has been Called Away to Greater Things (2010), winner of the Rupert and Eithne Strong Award for Best First Collection, and Fur (2015), both from the Dedalus Press. In recent times she has made a number of short eco-poetry films, or Home Movies, which may be viewed on her website.