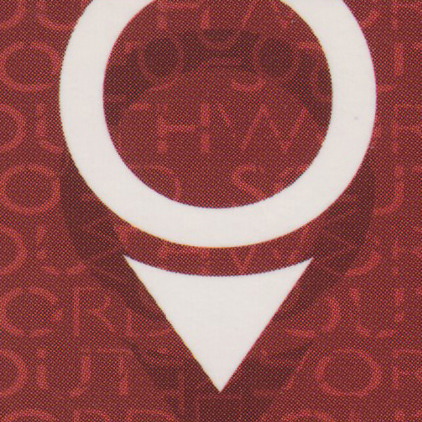 Southword Editor's Poetry Award
Open for entries 1 July – 30 September
Enter: 3 poems
Closing date: 30th September (midnight)
Entry fee: €20
Each entrant for their €20 entry fee will receive a complementary postage-free, one-year subscription to Southword. Poems will be read and judged anonymously. Poems must be previously unpublished. The winning poet will have their three poems published in Southword. If you are already a subscriber, your subscription will be extended. Once a subscriber, there is the opportunity to enter, for free, other competitions which are for subscribers only.
Prize
€1000 for the best entry of three poems
Judge
Patrick Cotter
Current Poetry Editor of Southword
Patrick Cotter is an Irish poet, born in Cork City where he still lives. His poems have been published in journals such as the Financial Times, The London Review of Books, Poetry and Poetry Review. He is a recipient of the Keats-Shelley Prize for Poetry. His poems have been translated into over a dozen languages and he has given readings of his work across the Northern Hemisphere. Sonic White Poise, his third full-length collection, was published by Dedalus, Dublin in 2021. www.patrickcotter.ie
Submission Details
Email entry only
Send to: sw.editors.award.comp@munsterlit.ie
Subject: Southword Editor's Compeititon entry
Attach the three poems for submission in a single document (Word / RTF/ ODT – we cannot accept PDFs). Please use the title of the first poem (or the first few words of the title) as the title of the document. As the competition is judged anonymously, we request that you do not write your name or personal details anywhere on this document.
Attach the cover letter (separate text document attached to the same email, not in the body of the email). The cover letter should include:
Your name
Poem titles
Email address
Email associated with your PayPal account (if different from your contact email address)
Phone number
Postal address
Image of PayPal receipt or the PayPal transaction ID number
How your heard about the competition
A brief bio (optional)
Payment of the entry fee can be made through PayPal. PayPal will deduct the €20 fee in your own currency. The postal address provided by PayPal will be the one issues of Southword will be sent to.
More about the competition
Southword was founded in the year 2000 and brings new work in poetry and creative prose by writers from around the world to readers from around the world. Southword is the Irish journal with the most international outlook, regularly publishing writers from Africa, Asia, Australasia, Europe and North America. Our subscription base is split evenly between Ireland and the rest of the world. Poems from Southword have been published in the Forward and Best American Poetry anthologies. Among the poets published by Southword have been Kim Addonizio, Maram al-Masri, Vona Groarke, David Harsent, August Kleinzahler, Suji Kwock Kim, Thomas McCarthy, Valzhyna Mort, Matthew Sweeney and hundreds of others.
Individual copies of back issues can be purchased here.
Due to the large volume of entries, the judge will not be able to notify the authors of non-winning entries or give individual feedback. We recommend following us on social media or signing up for our newsletter to stay up to date with all competition developments directly:
Join Our Mailing List
---
By submitting this form, you are consenting to receive marketing emails from: . You can revoke your consent to receive emails at any time by using the SafeUnsubscribe® link, found at the bottom of every email.
Emails are serviced by Constant Contact
The Munster Literature Centre is a not-for-profit organisation; all money raised from the competition benefits writers and writing.