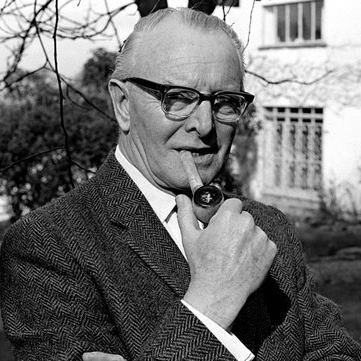 Seán Ó Faoláin International Short Story Competition
Open for entries 1 May – 31 July
Word limit: 3,000
Closing date: 31st July (midnight)
Entry fee: €19 per story
The competition is open to original, unpublished and unbroadcast short stories in the English language of 3,000 words or fewer. The story can be on any subject, in any style, by a writer of any nationality, living anywhere in the world. Translated work is not in the scope of this competition. Entrants may submit more than one entry. Once entered, no alterations can be made to the submission. Simultaneous submissions are accepted but please notify us immediately should your work be accepted elsewhere.
Prizes
1st Prize
2nd Prize
Four Runners-Up
Judge
2024 judge TBA
Submission Details
Email entry
Send to: sofcomp@munsterlit.ie
Subject: SOF entry
Attachment 1: the story for submission (Word / RTF/ ODT – we cannot accept PDFs). As the competition is judged anonymously, we request that you do not write your name or personal details anywhere on this document.
Attachment 2: cover letter (separate text document attached to the same email, not in the body of the email). The cover letter should include:
Your name
Story title
Email address
Email associated with your PayPal account (if different from your contact email address)
Phone number
Postal address
Image of PayPal receipt or the PayPal transaction ID number
How your heard about the competition
A brief bio (optional)
Payment of the €19 entry fee can be made through PayPal. PayPal will deduct the fee in your own currency.
Postal Entry
Submission manuscript (typed). To ensure anonymity, please do not write your name or any other personal details on the manuscript.
Cover letter: see required details above. Cover letter should be on a separate page to ensure anonymity.
Payment: If you have paid through PayPal, just quote the PayPal transaction ID. Alternatively, we accept cheques or bank drafts payable to the "Munster Literature Centre" in Euro, U.S Dollars or Pounds Sterling at a rate of €19 EUR, $22 USD or £18 GBP for each entry. We also accept postal orders from the Republic of Ireland only. Please note that we cannot accept cash payment or Western Union money orders.
Send to:
Seán Ó Faoláin Competition,
The Munster Literature Centre,
84 Douglas Street,
Cork, T12 X802
Ireland
Please do not sent entries by registered post. Unfortunately, we are less likely to receive entries sent by registered post and your submission may be ineligible due to the delay incurred.
If you would like us to send you confirmation of your postal entry, please include a self-addressed stamped postcard or envelope (if posted within Ireland). We can confirm the receipt of international entries via email.
Postal entries postmarked on or before 31st July (even if received by us after the deadline) will be accepted.
More about the competition
The Seán Ó Faoláin Short Story Competition is an annual short story competition open to writers from around the world, submissions accepted from May 1st to July 31st annually. It is dedicated to one of Ireland's most accomplished story writers and theorists and is sponsored by the Munster Literature Centre.
Due to the large volume of entries, the judge will not be able to notify the authors of non-winning entries or give individual feedback. A shortlist will be posted on our website homepage by late September / early October, with winners and runners-up contacted before the public announcement. We recommend following us on social media or signing up for our newsletter to stay up to date with all competition developments directly:
Join Our Mailing List
---
By submitting this form, you are consenting to receive marketing emails from: . You can revoke your consent to receive emails at any time by using the SafeUnsubscribe® link, found at the bottom of every email.
Emails are serviced by Constant Contact
The Munster Literature Centre is a not-for-profit organisation; all money raised from the competition benefits writers and writing.
Previous Winners
| Year | Accolade | Author | Title | Southword |
| --- | --- | --- | --- | --- |
| 2023 | 1st Prize | Tom Harvey | Mystic Master Salvador | Issue 46 |
| | 2nd Prize | Sallie Bingham | How Daddy Lost His Ear | |
| 2022 | 1st Prize | E.M. Hughes | Infestato | Issue 44 |
| | 2nd Prize | J.P. Garvey | Draíocht | |
| 2021 | 1st Prize | Shelley Hastings | Am I Helping? | Issue 42 |
| | 2nd Prize (shared) | Neil Cawley | Requiem for a Strip Club | |
| | 2nd Prize (shared) | Jay Kelly | At Sea, Two Graces | |
| 2020 | 1st Prize | Ben Fergusson | A Navigable River | Issue 40 |
| | 2nd Prize | LA Williams | Garden | |
| 2019 | 1st Prize | Mike Allen | Come Closer | Issue 38 |
| | 2nd Prize | Peter Hughes | The Rules | |
| 2018 | 1st Prize | Louise Crimmins | How to Pass | Issue 36 |
| | 2nd Prize | R. S. Wynn | Find Yourself Here | |
| 2017 | 1st Prize | Louise Nealon | What Feminism Is | Issue 33 (online) |
| | 2nd Prize | Paul Byall | Dear Miss Jacobs | |
| 2016 | 1st Prize | Shauna Mackey | The Idyllic Land of the 6s | Issue 31 (online) |
| | 2nd Prize | Laura Legge | Lingua Franca | |
| 2015 | 1st Prize | Evelyn Walsh | White Rabbit | Issue 29 (online) |
| | 2nd Prize | Dolores Walshe | Small Yellow Sun | |
| 2014 | 1st Prize | Susan Maier-Moul | Pleasure | Issue 27 (online) |
| | 2nd Prize | Kathy Conde | This is the place where it all breaks down: A family alphabet | |
| 2013 | 1st Prize | Molia Dumbleton | The Way We Carried Ourselves | Issue 25 (online) |
| | 2nd Prize | Danielle McLaughlin | The Others | |
| 2012 | 1st Prize | Sophie Hampton | White Socks & Weirdos | Issue 23 (online) |
| | 2nd Prize | Thomas Watson | Café at the V&A | |
| 2011 | 1st Prize | P. G. O'Connor | The Haggard | Issue 21 (online) |
| | 2nd Prize | Laura Rock | Woman Cubed | |
| 2010 | 1st Prize | Nikita Nelin | Eddie | Issue 19 (online) |
| | 2nd Prize | Bernie McGill | No Angel | |
| 2009 | 1st Prize | Alexa Beattie | Cold Cut | Issue 17 (online) |
| | 2nd Prize | David Mohan | My Friend Joe | |
| 2008 | 1st Prize | Julia van Middlesworth | Daddy Dead | Issue 15 |
| | 2nd Prize | Anna May Mangan | The Red Dress | |
| 2007 | 1st Prize | Toby McGrath | If Our God Is God What's Their God? | Issue 13 |
| | 2nd Prize | James Harkin | Explosions | |
| 2006 | 1st Prize | Joyce Russell | We All Fall Down | Issue 11 |
| | 2nd Prize | Alan McMonagle | The Wake | |
| 2005 | 1st Prize | James Moynihan | El Dorado | Issue 9 |
| | 2nd Prize | Deirdre Jacobson | Gone | |
| 2004 | 1st Prize | Jon Boilard | The Good Kind | Issue 7 |
| | 2nd Prize | Aidan Harman | The Serpentine Trap | |
| 2003 | 1st Prize | William Wall | What Slim Boy, O Pyrrha | Issue 5 |
| | 2nd Prize | Mary Leland | Pilgrims of the Night | |