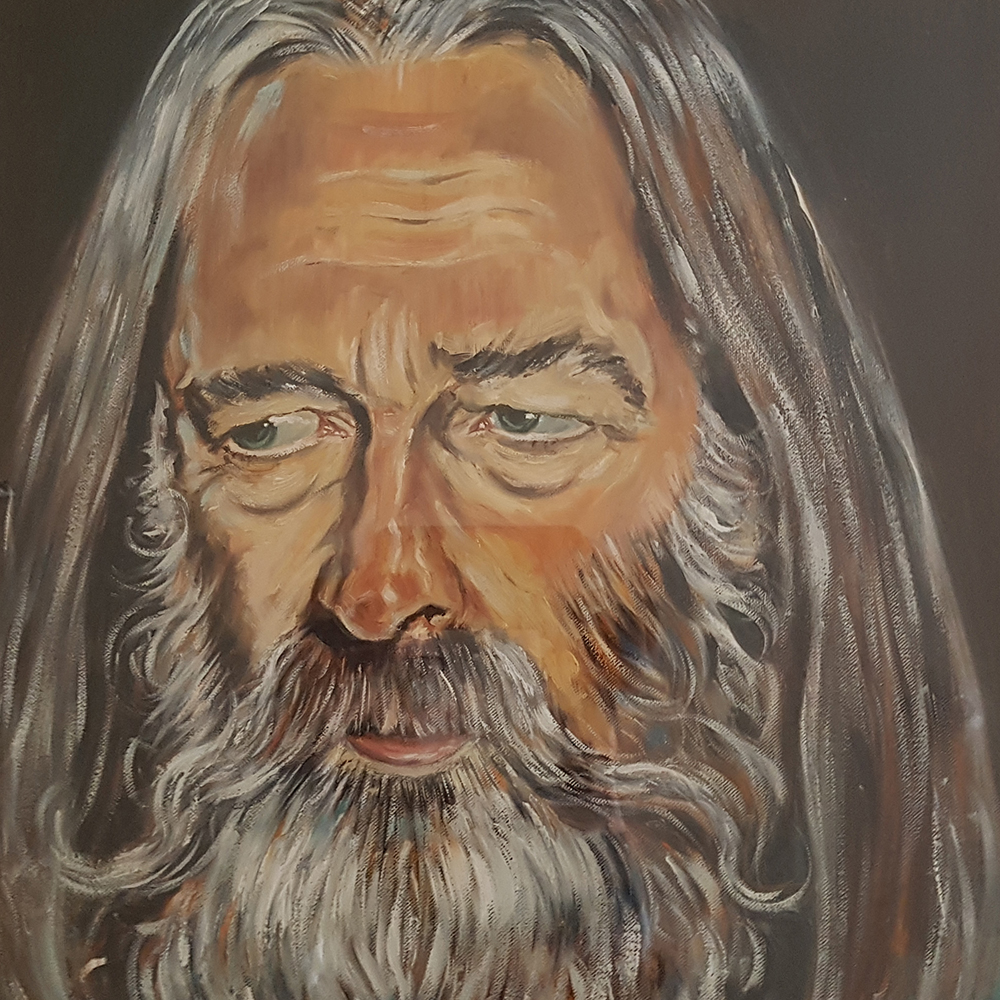 Gregory O'Donoghue International Poetry Competition
Open for entries 1 September – 30 November
Line limit: 40
Closing date: 30th November (midnight)
Entry fee: €7 per poem or €30 for a batch of five
The competition is open to original, unpublished and unbroadcast poems in the English language of 40 lines or fewer. The poem can be on any subject, in any style, by a writer of any nationality, living anywhere in the world. Translated work is not in the scope of this competition. Once entered, no alterations can be made to the submission. Simultaneous submissions are accepted but please notify us immediately should your work be accepted elsewhere.
Prizes
1st Prize
2nd Prize
3rd prize
ten Runners-Up
Judge
TBA
Submission Details
Email entry
Send to: godcomp@munsterlit.ie
Subject: GOD entry
Attach the poem(s) for submission, with each poem attached separately (Word or other text document(s) – we cannot accept PDFs). Please use the title of the poem (or the first few words of the title) as the title of each document. As the competition is judged anonymously, we request that you do not write your name or personal details anywhere on this document.
Attach the cover letter (separate text document attached to the same email, not in the body of the email). The cover letter should include:
Your name
Poem title(s)
Email address
Phone number
Postal address
Image of PayPal receipt or the PayPal transaction ID number
How your heard about the competition
A brief bio (optional)
Payment of the entry fee can be made through PayPal. PayPal will deduct the fee in your own currency.
A PayPal portal will appear here during the competition submission window – entry fees will not be accepted outside of this time.
Postal Entry
Poem(s) for submission (typed). To ensure anonymity, please do not write your name or any other personal details on the page. Each poem should be printed on a separate page with no back to back printing.
Cover letter: see required details above. Cover letter should be on a separate page to ensure anonymity.
Payment: If you have paid through PayPal, just quote the PayPal transaction ID. Alternatively, we accept cheques or bank drafts payable to the "Munster Literature Centre" in Euro, U.S Dollars or Pounds Sterling at a rate of €7 EUR per poem (or €30 EUR for a batch of five), $8 USD per poem (or $35 USD for a batch of five), or £7 GBP per poem (or £30 GBP for a batch of five). We also accept postal orders from the Republic of Ireland only. Please note that we cannot accept cash payment.
Send to:
Gregory O'Donoghue Competition,
The Munster Literature Centre,
84 Douglas Street,
Cork, T12 X802
Ireland
Please do not send entries by registered post. Unfortunately, we are less likely to receive entries sent by registered post and your submission may be ineligible due to the delay incurred.
If you would like us to send you confirmation of your postal entry, please include a self-addressed stamped postcard or envelope. We can confirm the receipt of international entries via email.
More about the competition
The Gregory O'Donoghue International Poetry Competition was first held in 2010. It is a poetry prize for a single poem, open to writers from around the world from September to November annually. Sponsored by the Munster Literature Centre, the prize is named in honour of the late Irish poet long associated with the Centre.
Due to the large volume of entries, the judge will not be able to notify the authors of non-winning entries or give individual feedback. We recommend following us on social media or signing up for our newsletter to stay up to date with all competition developments directly (links at the top of this page).
The Munster Literature Centre is a not-for-profit organisation; all money raised from the competition benefits writers and writing.
Previous Winners
| Year | Accolade | Author | Title | Southword |
| --- | --- | --- | --- | --- |
| 2022 | 1st Prize | Timothy McBride | The Last Kodak Moment | Issue 42 |
| | 2nd Prize | James Finnegan | Operating Room | |
| | 3rd Prize | Seán Hickey | Ruritanian Episode: A Fable of Sorts | |
| 2021 | 1st Prize | Nicholas Hogg | Concerto | Issue 40 |
| | 2nd Prize | Damen O'Brien | A Smallholding | |
| | 3rd Prize | Gerry Boland | The Dog, The Accordion and The Stars | |
| 2020 | 1st Prize | Jennifer Saunders | Crosswalk | Issue 38 |
| | 2nd Prize | Chris Burke | The mighty salmon | |
| | 3rd Prize | Jed Myers | Lastness | |
| 2019 | 1st Prize | Shangyang Fang | Argument of Situations | Issue 36 |
| | 2nd Prize | Ron Carey | László Kovács and His Sons Cross the Border | |
| | 3rd Prize | Chloe Wilson | At the Torturers' Convention | |
| 2018 | 1st Prize | Robert Lipton | Official Story | Issue 34 (online) |
| | 2nd Prize | Majella Kelly | Portrait of the City with Mastectomy | |
| | 3rd Prize | Kim Addonizio | Black Hour Blues | |
| 2017 | 1st Prize | Mark Wagenaar | Late Song | Issue 31A (online) |
| | 2nd Prize | Alan Garvey | Tara's Thong | |
| | 3rd Prize | Suzanne Cleary | I Have Never Slept with an Animal | |
| 2016 | 1st Prize | Leila Chatti | After Another Attempt at Eighteen | Issue 29A (online) |
| | 2nd Prize | Michael Derrick Hudson | The Invisible Man's Blind Date | |
| | 3rd Prize | James O'Sullivan | Different Kinds of Life | |
| 2015 | 1st Prize | Breda Wall-Ryan | Self Portrait in the Convex Bulge of a Hare's Eye | Issue 27A (online) |
| | 2nd Prize | Caitlin Cowan | Love Meter | |
| | 3rd Prize | Jane Satterfield | Radio Clash | |
| 2014 | 1st Prize | Maya C. Popa | Hummingbird | Issue 25A (online) |
| | 2nd Prize | Paula Cunningham | The Weather in the Mournes | |
| | 3rd Prize | Matthew Sweeney | Benito | |
| 2013 | 1st Prize | Judith Barrington | The Conversation | Issue 23A (online) |
| | 2nd Prize | Gerry Boland | in the space between | |
| | 3rd Prize | Maya C. Popa | Sashimi | |
| 2012 | 1st Prize | Suji Kwock Kim | Sonogram Song | Issue 21A (online) |
| | 2nd Prize | Alinda Wasner | Ode to the Night and the Morning Following an All-Day of Arguing | |
| | 3rd Prize | Tom Moore | Meteorites | |
| 2011 | 1st Prize | Sandra Ann Winters | Death of Alaska | Issue 19A (online) |
| | 2nd Prize | Tadhg Russell | Superstition | |
| | 3rd Prize | Mike Casey | Bulloch Harbour, Winter 09 | |
| 2010 | 1st Prize | John F. Deane | Shoemaker | Issue 17A (online) |
| | 2nd Prize | Siobhan Campbell | Clew Bay from the Reek | |
| | 3rd Prize | Patrick Deeley | Geezer | |