With sponsorship from one of Cork's most loved restaurants, the Farmgate Café, this award is €2000 for the best full-length poetry collection in English published in 2022 by a poet residing in Ireland. Judges this year were Colm Breathnach, Eleanor Hooker and Thomas McCarthy. Limited places are available for a cosy reception at the Farmgate where the winning poet, Deirdre Brennan, will receive her prize and present a short reading on May 16th.
Overall Winner
Medea's Cauldron by Deirdre Brennan (Arlen House)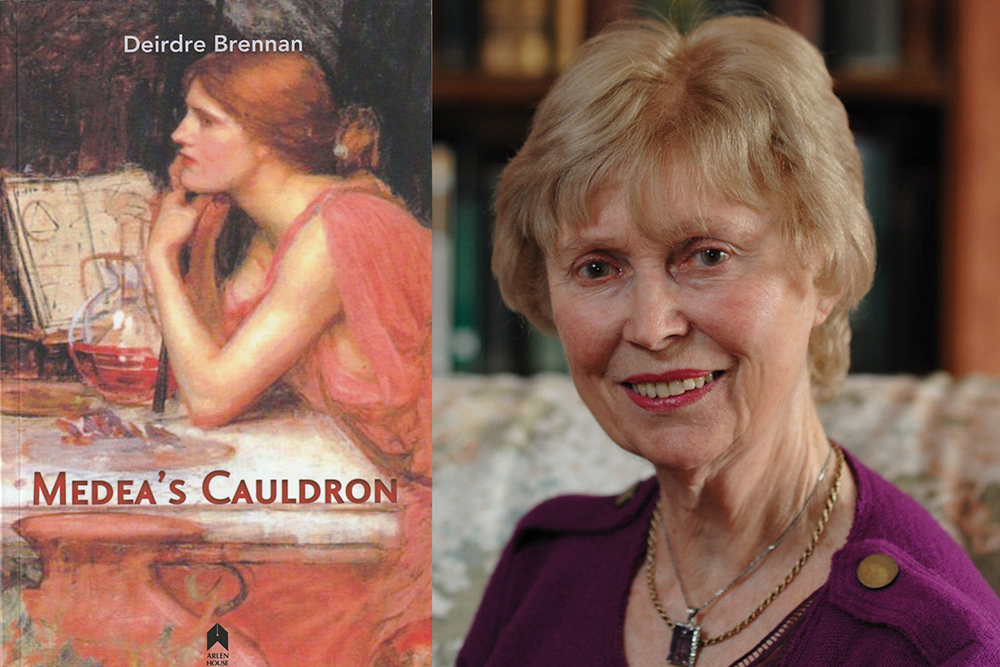 Deirdre Brennan was born in Dublin in 1934 and was raised in County Tipperary where she attended schools in Clonmel and Thurles. She has lived in Carlow since 1965. She studied English and Latin at UCD followed by a Higher Diploma in Education. She has published sixteen books to date, including twelve collections of poetry: I Reilig na mBan Rialta (Coiscéim, 1984); Scothanna Geala (Coiscéim, 1989), a Poetry Ireland 'Choice of the Year'; Thar Cholbha na Mara (Coiscéim, 1993); Ag Mealladh Réalta (Coiscéim, 2000) – an Oireachtas prizewinner; The Hen Party (Lapwing, 2001); Beneath Castles of White Sail in Divas! (Arlen House, 2003); Swimming with Pelicans : Ag Eitilt fara Condair (Arlen House, 2007); Hidden Places : Scáthan Eile (Arlen House, 2011); Cuislí Allta : Wild Pulses : Rogha Dánta : Selected Poems (Arlen House, 2017); As Trunc Fernando Pessoa (Coiscéim, 2015); An Oiche ar Bheophianadh (Coiscéim, 2019); and Medea's Cauldron (Arlen House, 2022).
In a year where a debut collection does not win the overall Farmgate Café National Poetry Award, the highest scoring debut collection in the competition will be awarded the separate Southword Debut Poetry Collection Award. This award is for €1000 and has been won by Molly Twomey for Raised Among Vultures (Gallery Press).
Southword Debut Poetry Collection Award
Raised Among Vultures by Molly Twomey (Gallery Press)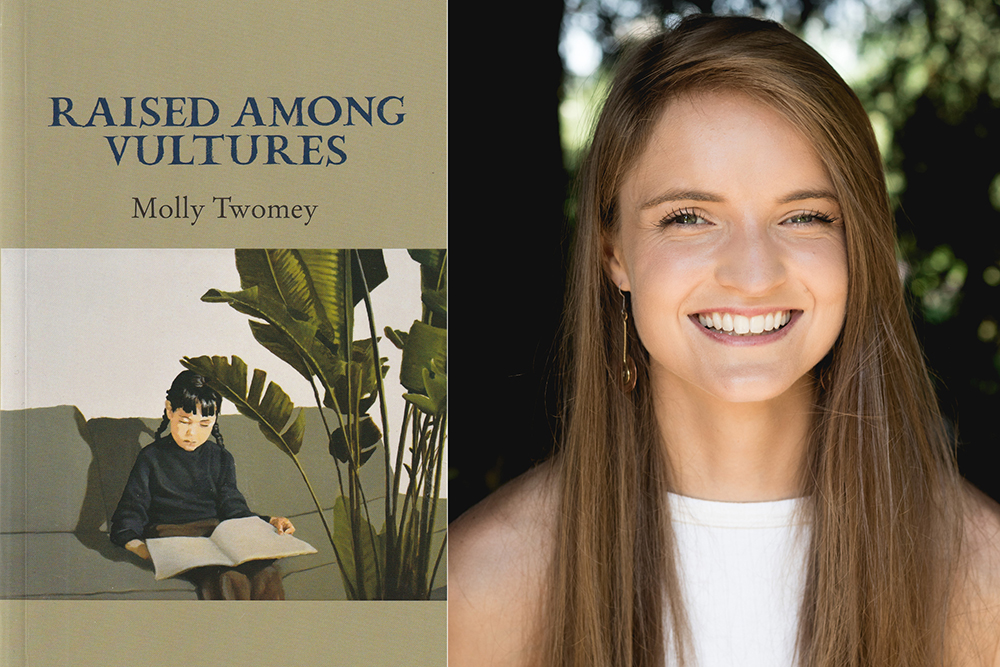 Molly Twomey grew up in Lismore, County Waterford, and graduated in 2019 with an MA in Creative Writing from University College Cork. She works as a Marketing and Development Officer for Graffiti Theatre, Cork. She has been published in Poetry Ireland Review, Banshee, The Irish Times, Mslexia and The Stinging Fly and has been chosen for Poetry Ireland's Introductions series. She was recently awarded an Arts Council Literature Bursary.