The winners of the 2022 Fool for Poetry International Chapbook Competition, Milica Mijatović and Tracy Gaughan, will read from their winning chapbooks on 20th May 2023 at the Cork International Poetry Festival. We have also highlighted the finalists and highly commended entries below.
First Prize
War Food by Milica Mijatović
Ohio, USA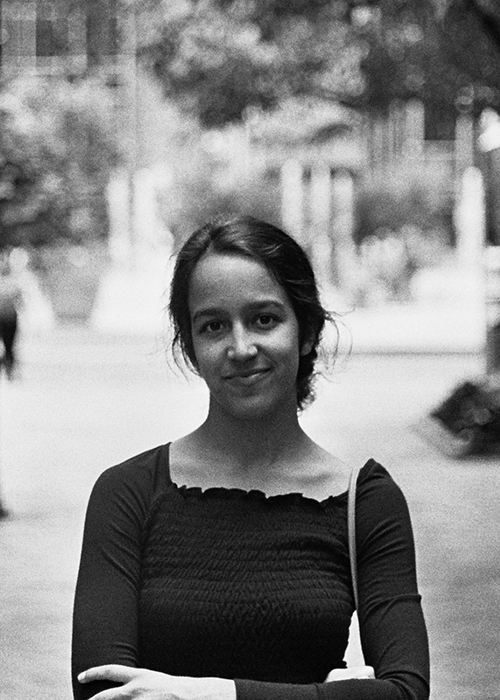 Milica Mijatović is a Serb poet and translator. Born in Brčko, Bosnia and Hercegovina, she relocated to the United States where she earned a BA in Creative Writing and English Literature from Capital University. She received her MFA in Creative Writing from Boston University and is a recipient of a Robert Pinsky Global Fellowship in Poetry. Her poetry appears or is forthcoming in Rattle, Plume, The Louisville Review, Poet Lore, Collateral, Santa Clara Review, Barely South Review, and elsewhere. Her poems have been nominated for the Pushcart Prize, and she serves as Assistant Poetry Editor for Consequence.
Second Prize
What it Costs by Tracy Gaughan
Galway, IRELAND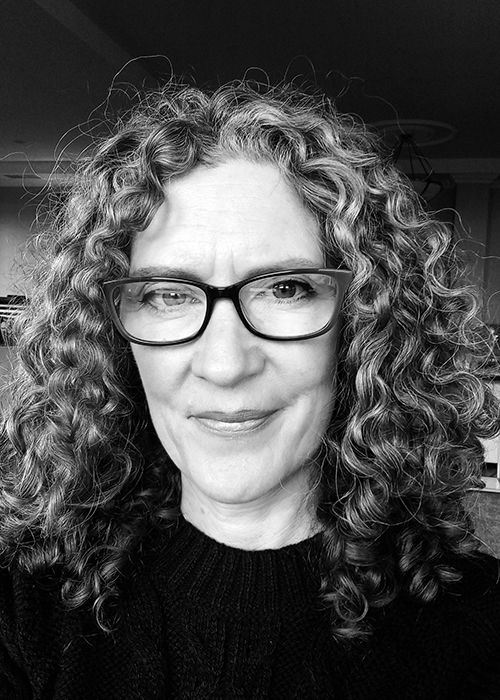 Tracy Gaughan lives in Galway. Her poetry has appeared in Southword, Crannóg and ROPES. She was a finalist in the Eavan Boland Emerging Poet Award and was selected for the Irish Writer Centre's Mentorship Program in 2022. That same year, her poem The Wild Purge was nominated for a Forward Prize for Best Single Poem. A former poetry editor at The Blue Nib Literary Magazine, Tracy holds an MA in International Literatures from the University of Galway and is the recipient of two Arts Council Awards. Her collective anthology, Pushed Toward the Blue Hour is published with Nine Pens Press.
---
Finalists
This Topia by Partridge Boswell
Vermont, USA
Modern Cartographers by Charlotte Buckley
Dublin, Ireland
How to Stop Traffic by Daragh Byrne
Australia
Little Book of Monsters by John Cross
California, USA
Viva Voce by Joanne Dominique Dwyer
New Mexico, USA
Coming Home by Alison Gorman
Australia
you're breaking up by Emer Lyons
West Cork, Ireland / New Zealand
Hame by Julie-ann Rowell
England
---
Highly Commended
Should You Ask by Morag Anderson
Scotland
Another Word For Panic by Tom Bailey
ENGLAND
My Mother as Walden Pond by Tess Barry
Pennsylvania USA
Intellectual Vertigo by Stephen Benz
New Mexico, USA
Aphasia by Partridge Boswell
Vermont, USA
Ensō Carousel by Partridge Boswell
Vermont, USA
A Bolt of Orange Silk by Peter Clarke
Dublin, Ireland
Everything We Love by William Leo Coakley
New York, USA
Some Become Dusters by Louise G Cole
Roscommon, Ireland
River Talk by Kerry Darbishire
England
Quartet for the End of Time by Theodore Deppe
Galway, IRELAND
Smoking Shelter by Chad Drame
Pennsylvania USA
Azulejos by Dena Fakhro
Bahrain
What time do you call this? by Frank Farrelly
Waterford, Ireland
Stones In The Shoes Of Our Dreams by Siobhán Flynn
Dublin, Ireland
Apart-mint by Steve Gehrke
Pennsylvania, USA
Judder by Patricia Gray
Washington D.C., USA
Bloody Limitations by Sineád Griffin
Dublin, Ireland
We All Fall Down by Sineád Griffin
Dublin, Ireland
Fragments of the Furies by Kenneth Hickey
Cork, Ireland
The Fox at the Crossroads by Fergus Hogan
Waterford, Ireland
The Cursing Lesson by Daniel Johnson
Vermont, USA
Depar / tures by Yoshimi Kato
England
Dreaming of Roses by John D. Kelly
Fermanagh, Northern Ireland
Mandala by Steven Lautermilch
North Carolina USA
Ytterbium Clock by Daniel Liebert
Missouri USA
You Are Here by João Luís Barreto Guimarães
Portugal
The bees are packing up their instruments and leaving the stage by Sarah Macleod
England
Unberthed by Shey Marque
Australia
The Woman Who Used to Bleed by Lorraine McArdle
Dublin, Ireland
The Last Tasmanian Tiger by Timothy McBride
North Carolina, USA
There are no rules for this by Joanne McCarthy
Waterford, Ireland
In Search of Music by Alison McCrossan
Cork, Ireland
In the half-dark of a bed, a street, a heart by Afric McGlinchey
Cork, Ireland
Petals by Elisabeth Murawski
Virgina, USA
An Echo Unfolds by Niamh O'Connell
Cork, Ireland
Benthule by Orlagh O'Farrell
Dublin, Ireland
Mysteries by Rory O Sullivan
Cork, IRELAND
Singing with the Cemetery Bird by Triin Paja
Estonia
Hourglass by Ruth Quinlan
Galway, Ireland
Salvaged by Mary Ringland
Down, Northern Ireland
Songs of Spirit by Lee Sheridan
Kildare Ireland
Taking Stock by Fiona Smith
Cork, Ireland
New Buttons Sewn on an Old Dress by Tuğçe Tekhanli
Dublin, Ireland
Passing Through by Betty Thompson
Wexford, Ireland
Masters by Mark Ward
Dublin, Ireland
Orali nuembé by Landa wo
France