Current Competitions (Essay / Fiction / Poetry)
Competitions now open for submissions from anywhere in the world.
The Southword Summer Literary Essay Competition
1st Prize: €500
2nd Prize: €500
Deadline: June 31st
Sean O'Faoláin International Short Story Competition
1st Prize: €2,000
2nd Prize: €500
Deadline: July 31st
Fool for Poetry International Chapbook Competition
1st Prize: €1,000
2nd Prize: €500
Deadline: August 31st
***
New Videos on Youtube every Monday, Wednesday and Friday
Starting on March 25th, we will be posting new videos three times a week, long and short, fiction and poetry. Subscribe for literary content from our short story festivals, poetry festivals, book launches and more!
Today we bring you a poem and essay from Kim Addonizio at last year's poetry festival launch of Southword 36.
***
Cork International Poetry Festival
Cancellation Statement
We feel that it would be irresponsible to not cancel the poetry festival. Even with conditions prevailing today it would be difficult to arrange for the required one-metre social distancing advised by Ireland's chief medical officer.
The United Kingdom is moving from containment to delay today in their response to the pandemic. Conditions prevailing today will not be the conditions prevailing in two week's time. We do not want any of you to be in the position of being in midtravel or having already arrived in Cork to find the festival has been cancelled beyond our control.
The responsible thing is to cancel now to remove uncertainty. We want to thank those of you who were planning to come. We will be looking at devising alternative events at a time of year when we can all feel safer.
Sincerely,
Patrick Cotter
Creative Director
12/03/20
***
The Southword Summer
Literary Essay Competition
The competition is open to original, unpublished, personal essays between 2500 – 5000 words. We're looking for personal essays which border on memoir – gripping essays full of memories and feelings. The best indicator of the kind of thing which interests us is what we have published in past issues; essays by Kim Addonizio, Sandra Beasley, Simon Van Booy, Carlo Geblar, Thomas Lynch and Anthony Walton.

Essays will be judged anonymously by editor Patrick Cotter
Two essays will be chosen and published in Southword 39, Autumn 2020
The winning authors will each receive a prize of €500
Entries accepted through Submittable; entry fee €10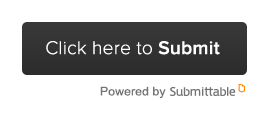 ***
The Farmgate Café National Poetry Award
Shortlist & Tickets
The Munster Literature Centre is pleased to announce the shortlist for the 2020 Farmgate Café National Poetry Award. The award of €2,000 is given to the best book published in English, in the previous calendar year, by a poet living in Ireland. The award is sponsored by Cork's famous restaurant The Farmgate Café. The judges this year were UK-based poet and academic Ailbhe Darcy, US-based poet and academic Thomas Dillon Redshaw and Cork-based poet and publisher Billy Ramsell.
The shortlist in alphabetical order is:
When the Tree Falls by Jane Clarke (Bloodaxe Books)
The End of the World by Patrick Deeley (The Dedalus Press)
May Day 1974 by Rachael Hegarty (Salmon Poetry)
The Gravity Wave by Peter Sirr (The Gallery Press)
Threading the Light by Ross Thompson (The Dedalus Press)
The winning title will be announced at the opening event of the Cork International Poetry Festival on Tuesday March 24th at 6.30 p.m. at the Farmgate Café, English Market, Princess Street.
This event is free but ticketed
Visit our Eventbrite page for tickets
***
Code of Behaviour
The Munster Literature Centre, in partnership with the Arts Council and our other fellow constituent organisations in Words Ireland, is involved in devising a Code of Behaviour for the literature sector in Ireland. Until such time as that specific Irish code is ready, the activities of the Munster Literature Centre will be guided (subject to the laws of the European Union and Ireland) by the Code of Behaviour issued by the UK Society of Authors. All authors and workshopees involved with our events will be issued with a copy of this code. Staff, temporary and permanent, volunteers and interns, will also be issued with it, along with a staff handbook on safety and dignity in the workplace.
Click on the image below to open the full PDF:
***
O'Donoghue Poetry Prize Results
We received over 1500 entries for the 2020 Gregory O'Donoghue International Poetry Prize. The judge was Kim Addonizio. The winning and shortlisted poems will be featured in issue 38 of Southword, launching on March 28th at the Cork International Poetry Festival and can be purchased here.
Shortlist & Commended Poems Listed Here
Crosswalk by Jennifer Saunders (Bern, Switzerland)
Jennifer Saunders is the author of Self-Portrait with Housewife (Tebot Bach, 2019), winner of the Clockwise Chapbook Competition, and is a Pushcart, Best of the Net, and Orison Anthology nominee. Her work has appeared or is forthcoming in The Georgia Review, Grist, JuxtaProse, Ninth Letter, Spillway, and elsewhere. Jennifer holds an MFA from Pacific University and lives in German-speaking Switzerland where in the winters she teaches skating in a hockey school and drives her hockey-playing children to many, many ice rinks.
The mighty salmon by Chris Burke (Paris, France)
Chris Burke is a writer and journalist whose debut collection of poetry, The Noise of Everything at Once, was published by Happy House Books in 2017. His work has appeared in magazines including Antiphon, the French Literary Review, Snakeskin and Prole, and he has featured on the UK National Poetry Competition longlist.
Lastness by Jed Myers (Seattle WA, USA)
Jed Myers is author of Watching the Perseids (Sacramento Poetry Center Book Award), The Marriage of Space and Time (MoonPath Press), and four chapbooks. Recent poems appear in Rattle, Poetry Northwest, The American Journal of Poetry, Tinderbox Poetry Journal, Southern Poetry Review, Ruminate, and elsewhere. He edits poetry for Bracken.
Shortlist & Commended Poems Listed Here
***

Opportunities on Submittable
Poems now being considered for Southword 39
Stories now being considered for Southword 39
Trainee Editorship at Southword
Frank O'Connor Short Story Fellowship
Deadline February 29th
***
Farmgate Café National Poetry Award 2020
Submissions accepted until December 16th
This award, sponsored by the renowned Farmgate Café in the English Market, Cork is a cash prize of €2000 for the best poetry collection published in English by a poet resident in Ireland during the previous calendar year (2019).
***
Applications open to Cork poets to be mentored by our John Montague Poetry Fellow, Paula Bohince

***
Announcing the winners of the 2019
Fool For Poetry Chapbook competition
1st Prize: Parturition by Heather Treseler
(Massachusetts, USA)
2nd Prize: Satyress by Audrey Molloy
(Sydney, Australia)
Both chapbooks will be launched at the 2020 Cork International Poetry Festival (March 24th - March 28th) and the winners will receive cash prizes and accommodation with full board for three nights at the festival.
Finalists
(listed alphabetically by author surname)
Father of Invention by Partridge Boswell (New York, USA)
Milk Island by Partridge Boswell (New York, USA)
Pilgrim by Caroline Bracken (Dublin, Ireland)
Hero Hallucination by Joanne Dominique Dwyer (New Mexico, USA)
Songs For a Patriarch by Jenny Mitchell (London, England)
Satyress by Audrey Molloy (New South Wales, Australia)
V by Sarah Kathryn Moore (Washington, USA)
Even Townies Dream by Melanie Power (Montreal, Canada)
Parturition by Heather Treseler (Massachusetts, USA)
Late Songs & Psalms by Mark Wagenaar (Indiana, USA)

Click here for more details about the winners and the list of commended chapbooks

***
Writer Development Talks
Presented by the Munster Literature Centre
Cork City Library, November 2019
Saturday November 9th, 2pm
Cork City Library - Free Talk
"You're on Earth. There's no cure for that":
A short talk on creativity, destruction
and transformation in literary fiction
The human brain is the site of creativity and destruction; of error and perfection and everything in between. It's indivisible from our bodies: the brain is the body's welcome mat and the door in the face. In this exploratory talk, Sarah Byrne, author and founding editor of The Well Review, will discuss creativity, destruction and transformation using examples from writers that have been key to her own writing and personal development such as Samuel Beckett, Rita Charon & David Foster Wallace. She will speak about the delights and terrors of writing both with and against a brain. To write with and against ourselves is not only the terrain of the writer's life, it's emblematic of the human condition. While there may not be a cure as Beckett claims, there's transformative potential in story that can help us learn how to live in harmony with this conflict. Fiction can help us to think and act more creatively about how we carry ourselves and each other in the world.
Saturday November 16th, 2pm
Cork City Library - Free Talk
The Well Review Literary Journal:
A short talk on innovation
in literary journal publishing
Sarah Byrne studied words and Christian Carley studied images. In 2016, they founded a poetry and visual arts journal called The Well Review. The journal was named after the historic and complex Cork neighbourhood that has simultaneously hosted the most central and marginalised communities in Cork's history. Together, Sarah and Christian will present the strange and exciting story of the journal and discuss the importance of innovation, collaboration and error. The Well Review is a print journal that prioritises creativity, aesthetics and original thought, and publishes writers, artists and thinkers from Ireland and abroad. The Well Review has published four publications to date. The Well Review has worked on events and projects with the following organisations: Munster Literature Centre, Farmgate Café, West Cork Literary Festival, Centre Culturel Irlandais, Cúirt International Festival of Literature, UCC Library, Poetry Ireland, Cork County Council, UNESCO Dublin and many others. The journal has received funding from The Arts Council since 2018 and has published some of the leading voices in international poetry and art, alongside Irish writers and visual artists.
Sarah Byrne is a writer and poetry editor currently based in Cork. She worked for nearly a decade as an advocate, researcher and mediator in mental health and criminal justice settings. She is co-founder of The Well Review. Her work has been published in The New Statesman, The Irish Times and elsewhere. Her current research is on the relationship between narrative psychiatry and literary fiction. She is working on a collection of short stories called You Have Been Here Some Time. She teaches freelance with The Poetry School and The Oxford School of Poetry.
Christian Carley is a graphic artist, designer and musician. He studied at the Crawford College of Art and Design and the Dublin Institute of Technology. He is co-founder of The Well Review. He has worked in graphic design for fifteen years, and has a particular interest in graphic novels, the intersection of music and art, and glitch art in 1980s/1990s computer technology. He teaches IT and graphic design on a freelance basis.
Saturday November 23rd, 2pm
Cork City Library - Free Talk
Publish Your Book Yourself
Without Losing Your Shirt
To publish a book is to launch a small business. People understand that the aim of most businesses is to make a profit, but to do that you must first avoid a loss. Thanks to new technologies and new service providers the cost of publishing a book can be thousands of euro cheaper than it would have cost twenty years ago. If you are thinking of publishing a book yourself, come to this talk, to hear about all you need to know about production costs, the marketplace and how not to lose lots of money in the process. Presented by Patrick Cotter who has guided the production of over forty publications in the past thirty years.

Saturday November 30th, 1.30pm
Cork City Library - Free Talk
So You Want a Career as a Poet
How do you forge a 'career' as a poet? Should you even be thinking in terms of a 'career' and what can you expect from a 'career' as a poet? Prize-winning poet Patrick Cotter will share with you his insights into the business of poetry from the viewpoint of a poet, editor, publisher and event curator with over thirty years of experience. patrickcotter.ie
***
New Chapbooks released autumn 2019
It's Not Me, It's You by Brian Kirk
Price: €7 (within Republic of Ireland)
€9 (shipped internationally)
"It almost seemed wrong to tear the paper, but when Helen finally lifted the lid Robert saw over her shoulder an explosion of bright and dark colours, and for a moment he forgot what he had given her. It appeared to be a box of coloured lights. Then he watched her hand disappear inside and he remembered how it would feel cool and smooth like cream."
A Middle Eastern No by Jill Widner
Price: €7 (within Republic of Ireland)
€9 (shipped internationally)
"Yalda liked to talk to me about her life in Shiraz before she moved to California. But only in the dark. Maybe her memory was clearer in the dark. Whatever it was, she told me things in the dark that she wouldn't have ordinarily revealed about herself. I don't think she realized that it gave me a kind of advantage."
Kissing Maura O'Keeffe by Gerry Murphy
Price: €6 (within Republic of Ireland)
€8 (shipped internationally)
Kissing Maura O'Keefe, his second chapbook with Southword Editions, is a selection of old and new love poems by Cork poet Gerry Murphy. Murphy has published eight collections of poetry, noted for their political and erotic charge as well as their irreverent humour.
***
Announcing the 2019 Seán O'Faolain Short Story Prize Winners
1st Prize:
Come Closer by Mike Allen
(Norfolk, England)
Mike Allen was born in London. He graduated with a BA from the Slade School of Fine Art in 2010 and from the University of East Anglia with an MFA in Prose Fiction in 2017. In 2019, he was awarded an Escalator prize by the UK National Centre for Writing. He is working on his first collection of short stories.
Mike will read his winning story on Sepember 28th as part of the Cork International Short Story Festival - tickets available here.
2nd Prize:
The Rules by Peter Hughes
(Monaghan, Ireland)
Born in 1962, Peter Hughes is a journalist and writer from Monaghan Town. He works as an editor and journalist for the Co Monaghan weekly provincial newspaper The Northern Standard. He was previously shortlisted for a Hennessy Literary Award for his poem 'Mousewoods'.
Shortlisted

Chamomile by Cristina Ioana Aramă (Bucharest, Romania)
Can you feel it? by Shelley Hastings (London, England)
I Knew You Then by Kelly Kirwan (New York, USA)
The Basket and the Flask by Jean Roarty (Dublin, Ireland)
These six stories will be published in issue 38 of Southword.
Highly Commended
Billy O'Callaghan, the 2019 judge, would like to highlight the work of 32 other writers who were part of his longlist of 38, chosen out of nearly 900 entered for this year's Seán O'Faoláin Short Story Prize - this list can be found here.
***
Culture Night 2019, Poetry Chapbook Launch
Kissing Maura O'Keeffe by Gerry Murphy
At 9 p.m, Friday September 20th, in Cork City Library, Southword Editions will launch Kissing Maura O'Keefe, a chapbook selection of old and new love poems by Cork-poet Gerry Murphy. Murphy has published 8 collections of poetry, noted for their political and erotic charge as well as their irreverent humour.
__________________________
Previous articles and information available on the Archives page
__________________________