Sign up for our newsletter here
Basher at the MLC for Cruinniú na nÓg
For Cruinniú na nÓg, a day of free creativity for children and young people on 13th June, Basher's visit to the Munster Literature Centre will be presented on our YouTube channel!
The Munster Literature Centre celebrates the art of storytelling through puppetry with this new commissioned story from television star Dominic Moore. Dominic was part of the original Morbegs team and his puppet character Basher Bacon first appeared on the RTÉ children's show The Swamp. Find out more about Dominic here.
***
New Videos every Monday, Wednesday & Friday
We post new videos three times a week on our YouTube channel, long and short, fiction and poetry. Subscribe for literary content from our short story festivals, poetry festivals, book launches and more!
Our 100th upload is a poetry-film featuring Munster poet John W. Sexton:
***
New Blogs & Essays Feature
Links to new blogs and our commisioned series of new personal essays by writer & editor Sarah Byrne on Paul Celan, marking the fiftieth anniversary of his death.
Current Competitions (Essay / Fiction / Poetry)
Competitions now open for submissions from anywhere in the world.
The Southword Summer Literary Essay Competition
1st Prize: €500
2nd Prize: €500
Deadline: June 30th
Seán O'Faoláin International Short Story Competition
1st Prize: €2,000
2nd Prize: €500
Deadline: July 31st
Fool for Poetry International Chapbook Competition
1st Prize: €1,000
2nd Prize: €500
Deadline: August 31st
***
Emergency Covid-19 Author Bursaries Results

Twenty-four applications were received by the Munster Literature Centre for the initial offering of six emergency Covid-19 author bursaries of €2500. We re-examined our budget and increased the number of bursaries to ten. We funded this scheme with €12,900 from the cancelled Cork International Poetry Festival and €13,000 which had been set aside for staff salaries in 2020.
The outside assessors of the applications were Aosdana members James Harpur and Thomas McCarthy, and Clíona Ní Riordain, professor at the New Sorbonne, Paris. The chosen recipients for the bursaries were the following:
| | |
| --- | --- |
| Paul Casey, Cork City | Kimberly Reyes, Cork City |
| Conal Creedon, Cork City | John Sexton, Co. Kerry |
| Sarah Harte, Cork County | Jo Slade, Limerick |
| Mary Leland, Cork City | Breda Spaight, Co. Limerick |
| Dairena Ní Chinneide, Co. Kerry | Grace Wells, Co. Clare |
***
Performance Poetry Workshop
with Kimberly Reyes


through online video-conference
Friday evenings, 8 - 29th May (book here)
***
Creative Writing Workshop
with Billy O'Callaghan


through online video-conference
Tuesday evenings April 14 - May 5 (sold out)
Wednesday evenings April 15 - May 6 (sold out)
Thursday evenings April 23 - May 14 (sold out)

***
MLC Covid-19 Emergency Author Bursaries
The Munster Literature Centre will be offering 6 x €2500 bursaries to writers residing in Munster
A panel of independent assessors will read all eligible applications. Applications are now open and the deadline is April 15th. Full details here.
***
Cork International Poetry Festival
Cancellation Statement
We feel that it would be irresponsible to not cancel the poetry festival. Even with conditions prevailing today it would be difficult to arrange for the required one-metre social distancing advised by Ireland's chief medical officer.
The United Kingdom is moving from containment to delay today in their response to the pandemic. Conditions prevailing today will not be the conditions prevailing in two week's time. We do not want any of you to be in the position of being in midtravel or having already arrived in Cork to find the festival has been cancelled beyond our control.
The responsible thing is to cancel now to remove uncertainty. We want to thank those of you who were planning to come. We will be looking at devising alternative events at a time of year when we can all feel safer.
Sincerely,
Patrick Cotter
Creative Director
12/03/20
***
The Southword Summer
Literary Essay Competition
The competition is open to original, unpublished, personal essays between 2500 – 5000 words. We're looking for personal essays which border on memoir – gripping essays full of memories and feelings. The best indicator of the kind of thing which interests us is what we have published in past issues; essays by Kim Addonizio, Sandra Beasley, Simon Van Booy, Carlo Geblar, Thomas Lynch and Anthony Walton.
Essays will be judged anonymously by editor Patrick Cotter
Two essays will be chosen and published in Southword 39, Autumn 2020
The winning authors will each receive a prize of €500
Entries accepted through Submittable; entry fee €10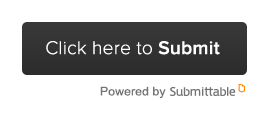 ***
Code of Behaviour
The Munster Literature Centre, in partnership with the Arts Council and our other fellow constituent organisations in Words Ireland, is involved in devising a Code of Behaviour for the literature sector in Ireland. Until such time as that specific Irish code is ready, the activities of the Munster Literature Centre will be guided (subject to the laws of the European Union and Ireland) by the Code of Behaviour issued by the UK Society of Authors. All authors and workshopees involved with our events will be issued with a copy of this code. Staff, temporary and permanent, volunteers and interns, will also be issued with it, along with a staff handbook on safety and dignity in the workplace.
Click on the image below to open the full PDF:
__________________________
Previous articles and information available on the Archives page
__________________________

COMPETITIONS, PUBLICATIONS, VIDEOS, OPPORTUNITIES, FESTIVALS

Blogs & Essays
2020
Southword Summer
Essay Competition
Deadline: June 30
Seán O'Faoláin
Short Story Competition
Deadline: July 31st
Fool for Poetry
Chapbook Competition
Deadline: August 31st
Subscribe to Southword
Issue 38, March 2020
Southword Editions
Chapbooks 2020
Satyress
Audrey Molloy
Partruition
Heather Treseler
MunsterLit Youtube
New videos every Monday
Wednesday and Friday
Kim Addonizio
Southword 36 Launch
How to Write Titles
O'Faoláin Short Story
Prize Reading Playlist
Southword Editions
Chapbook Launches
Munster Literature Centre
is a constituent member of