Sign up for our newsletter here
Call for New Poems by Cork School Children
For Cruinniú na nÓg 2021, the Munster Literature Centre is putting out the call
for new poems by school children aged 9-12 in Cork City
A poetry reading of ten original poems by children's favourite character Basher Bacon will be filmed and shared on the Munster Literature Centre website on 12th June 2021 for Cruinniú na nÓg. The poems will be selected from the submissions received from schools. All participating schools will be notified in advance with the time and weblink to tune in. The names and ages of the selected poets will be published in Basher's film and they will receive a €25 book token. Submission details here.
***
Saothair filíochta agus próis le haghaidh Aneas
Idir 1 Aibreán agus 1 Bealtaine 2021
***
Mentorships in Fiction, Poetry and Memoir
Six writers offering mentorships (four two-hour sessions May - September)
Eligible mentorship candidates must be currently residing in Munster and may apply to a maximum of two mentors (but no successful candidate can receive more than one mentorship).
The mentors are:
Arnold Thomas Fanning (Memoir)

Billy O'Callaghan (Fiction)

Danny Denton (Fiction)

Grace Wells (Poetry)

Thomas McCarthy (Poetry)

Afric McGlinchey (Poetry)
Deadline for all applications 12th April. Please submit to the relevant mentorship(s) through our Submittable page below: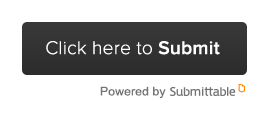 ***
Cork Poet Laureate
A Munster Literature Centre initiative funded by Cork City Council
Call for applications for Cork Poet Laureate, a ten-month position beginning in May 2021 with a monthly stipend of €1000. Deadline April 11th 12pm. Further information and how to apply.
***
Creative Writing Workshop with Billy O'Callaghan
Over four workshops, Billy O'Callaghan will cover all the various aspects of writing fiction, with particular emphasis on the short story. Online on Wednesday evenings from 24th March – 14th April. Complete prospectus here.
***
Fool for Poetry Chapbook Competition Results
Losing the Farm by Felicity Sheehy and If All This Never Happened by Vicky Morris will be published in mid-April. The shortlist and commended titles can be found here.
Losing the Farm by Felicity Sheehy
(New York, USA)
Felicity Sheehy's work has appeared in The New Republic, The Yale Review, Narrative, Poetry Ireland Review, The Adroit Journal, Blackbird, Shenandoah, Alaska Quarterly Review, Colorado Review, Poet Lore and elsewhere. She has received an Academy of American Poets Prize, the Jane Martin Prize, and a Tennessee Williams Scholarship to the Sewanee Writers' Conference. She has received additional prizes and scholarships from Narrative Magazine, the Kenyon Review Writers' Workshop, the York Poetry Prize, and the Ledbury Poetry Festival, among others. In 2019 and 2020, she was listed as one of Narrative's 30 below 30 emerging writers. She received a B.A. from Yale University and an MPhil from the University of Cambridge on a Paul Mellon Fellowship.

If All This Never Happened by Vicky Morris
(Sheffield, England)
Vicky Morris is a British/Welsh poet and creative educator based in Sheffield. She's been widely published in places like The Rialto, Under the Radar and The North and is the editor of four anthologies of poetry and fiction by young writers. In 2020, she won first place in the Aurora Prize for Poetry, and was one of ten shortlisted in the Magma Poetry Pamphlet Competition judged by Mary Jean Chan. In 2019 she won first place in the Prole Laureate Competition and was highly commended in the Mother's Milk Poetry Prize. Vicky has worked for many years developing young creatives across South Yorkshire and founded Hive Young Writers Project in 2016. In 2019 she received a Sarah Nulty Award for Creativity for her impact in the region. She is a recent Arvon/Jerwood mentee, and a current contributing editor at Poetry Wales.
***
Gregory O'Donoghue Poetry Competition Results
The winning and shortlisted poems will feature in issue 40 of Southword.
The shortlist can be found here.
Concerto by Nicholas Hogg
(Leicester, England)
Nicholas Hogg was born in Leicester. He is the author of Show Me the Sky, nominated for the IMPAC Dublin Literary Award, and Tokyo, for which he received an Art Omi fellowship in New York. His short stories have won numerous prizes and been broadcast by the BBC, and he was twice shortlisted for the Eric Gregory Award for young poets. His most recent work features in Ambit and The New European.
A Smallholding by Damen O'Brien
(Queensland, Australia)
Damen O'Brien is a multi-award-winning Australian poet, living in Brisbane. His prizes include the Peter Porter Poetry Prize, the Moth Poetry Prize, the Newcastle Poetry Prize and the New Guard Knightville Poetry Prize. In 2021, he won the Café Writers Poetry Competition. Damen has been published in many journals including StylusLit, Peril, Cordite, Island and Mississippi Review. Damen's first book of poetry, Animals With Human Voices, is forthcoming through Recent Work Press in 2021.
The Dog, The Accordion and The Stars by Gerry Boland
(Roscommon, Ireland)
Gerry Boland is a Dublin-born author and poet. He writes for adults and for children and has published nine books to date, his latest being The Far Side of Happiness, a collection of short stories from Arlen House in 2018. His poetry books are Watching Clouds (Doghouse, 2011) and In the Space Between (Arlen House, 2016). In 2011 and 2012, O'Brien Press published his trilogy, A Rather Remarkable Grizzly Bear, the first of which, Marco Moves In, was nominated for an Irish Book Award. He has written two travel books on his native city, A Pocket Guide to Dublin (1994) and Stroller's Guide to Dublin (1999), both from Gill & Macmillan. He has also published a collection of poems for the young reader, The Secret Life of Mothers. He lives in rural north Roscommon.
***
Southword Poetry & Fiction Submissions now open
Southword is now open for poetry submissions until February 28th, 2021 for our autumn 2021 issue. Fiction submissions are open until March 31st, 2021. Guidelines and submission forms on our Submittable page.
***
Queer Love: An Anthology of Irish Fiction
Queer Love has a mixture of established writers of international standing, writers who have been making a splash in recent years and new emerging writers. The anthology also has a mixture of previously published stories, newly commissioned work and those entered through our call out. Featuring stories by John Boyne, Emma Donoghue, Mary Dorcey, Neil Hegarty, James Hudson, Emer Lyons, Jamie O'Connell, Colm Tóibín, Declan Toohey, and Shannon Yee. Order your copy here.
Subscribers to Southword receive free worldwide shipping.
***
Poems from Pandemia
In April 2020 the publishers put out a call to poets to submit works of hope or its lack, which were about Covid-19 or an historical / fantasy plague; poems which were autobiographical / confessional or surreal / allegorical. The result is a collection of brilliant work by both established and emerging poets from across the English-speaking world, from Australia to India, Europe to North America. With its accounts of life changed utterly, lives abruptly finished; testimonies of the poignancy, the loneliness and sometimes madness of lockdown, this book is an essential statement of record on the dark times we are living through. Order your copy here.
Subscribers to Southword receive free worldwide shipping.
***
New Poetry Translation: The Abduction
The Abduction by Maram al-Masri (translated by Theo Dorgan), a Poetry Book Society Winter 2020 Translation Choice, is now available from Southword Editions for €10.
Grief is a kind of exile, and these are the poems of an exile, of a woman driven by cruelty into a world where her rights as a mother are negated—the right to give love, the right to receive love, the right to determine her life in accord with her own independent sense of what is proper and just. Her subjects here are grief and love, the truths and impossibilities of each and both. More particularly, the grief of a loving mother cruelly separated from her infant son, the need to find a language of love that may pass between them when he is restored to her embrace.
***
Southword Essay competition winners
Read now in issue 39 of Southword
The winners of our Southword Summer Essay competition are Helen Mort and Kim Moore! Read their essays in issue 39 of Southword. In addition, six other essays were selected for publication from the competition and will appear in issues 39 through to 41. Buy individual issues or subscribe here.
***
Seán O'Faolain International Short Story Competition
2020 winners and commended authors
Read about 1st prize winner Ben Fergusson, 2nd prize winner La Williams, shortlisted authors Hilary Fennell, Erin Courtney Kelly, Niamh Mulvey and Mel O Doherty, as well as the thirty highly commended authors on our results page.
***
Cork International Short Story Festival | October 6 - 10
Live Readings | Short Story Workshop
The 2020 Cork International Short Story Festival is online this year, with 10 events over 5 days, as well as a short story workshop delivered by our Frank O'Connor fellow, Alannah Hopkin. Among the featured authors are Kit de Waal, Richard Ford, Zsuzsi Gartner, Etgar Keret, Naomi Ishiguro, Frances Leviston, Billy O'Callaghan, Irenosen Okojie, Lysley Tenorio, Simon Van Booy and many others. October 6th to 10th. Individual events cost €5; a season ticket costs €50 (or €25 for subscribers to Southword journal).
***
Culture Night, September 18th
SEVEN CORK-BORN POETS READ FROM THEIR WORK
Details of their poetry chapbooks here
Readings will be uploaded to our YouTube Channel
Seven Cork-born poets each presents a 15-minute reading from their Southword Editions chapbooks on our YouTube Channel: Greg Delanty, John Fitzgerald, Victoria Kennefick, Bernadette McCarthy, John Mee, Gerry Murphy, James O'Leary.
***
An Fheadóg Fia le Jidi Majia
Aistrithe ag Simon Ó Faoláin
Southword Editions, 118 leathanach
ISBN: 978-1-905002-78-8
Praghas: €12 (laistigh de Phoblacht na hÉireann)
€14 (postas idirnáisúnta)
***
Introducing our new literary journal, Aneas
The Irish language's only dedicated literary journal
Aneas is a new Irish-language literary journal published annually by Southword Editions. Edited by Simon Ó Faoláin, it includes new poems, short stories and literary criticism in Irish by many of the country's leading literary talent.
If you purchase issue 1 directly from us, you will receive a free poetry chapbook of Marius Burokas' poetry translated from the Lithuanian to Irish, Rinktiniai eilėraščiai.
***
Announcing the 2020 Frank O'Connor
International Short Story Fellow
& mentorship bursary opportunities
Alannah Hopkin of Cork, Ireland received the 2020 Frank O'Connor International Short Story Fellowship. This three-month fellowship includes a €3,000 monthly stipend. Hopkin will teach workshops and give readings at the Cork International Short Story Festival (taking place online in October) and University College Cork, and will mentor two emerging Cork writers. The annual fellowship is usually given to a short story writer from outside Ireland who has published at least two full-length books of fiction. In light of the pandemic, the Munster Literature Centre decided to take the extraordinary step of offering the 2020 fellowship to writers living within Munster and a commuting distance from Cork City, Ireland. The fellowship is devised and managed by the Munster Literature Centre and generously funded by Cork City Council.
Hopkin will lead a four-day workshop as part of the Cork International Short Story Festival October 7 – 10.
***
Farmgate Café National Poetry Award 2020
The Gravity Wave by Peter Sirr (The Gallery Press)
We're delighted to announce that the winner of the 2020 Farmgate Café National Poetry Award is The Gravity Wave by Peter Sirr (The Gallery Press). For the occasion, Peter Sirr reads 6 poems from his winning collection. More details about the award here.
***
The King of Lam by Greg Delanty
Our latest poetry chapbook is a book of elegies for the Irish poet Liam Ó Muirthile written by Greg Delanty (available now from €6).
Greg Delanty was born in Cork in 1958 and studied at University College Cork. He has lived in the US for the past 30 years and is a professor of English at Saint Michael's College in Vermont. He has received many awards, including a Guggenheim for poetry. His collections include Collected Poems 1986-2006 and The Greek Anthology Book XVII (both Carcanet).
***
Basher at the MLC for Cruinniú na nÓg
For Cruinniú na nÓg, a day of free creativity for children and young people on 13th June, Basher's visit to the Munster Literature Centre will be presented on our YouTube channel! Subscribe for new videos every Monday and Friday.
The Munster Literature Centre celebrates the art of storytelling through puppetry with this new commissioned story from television star Dominic Moore. Dominic was part of the original Morbegs team and his puppet character Basher Bacon first appeared on the RTÉ children's show The Swamp. Find out more about Dominic here.
***
New Blogs & Essays Feature
Links to new blogs and our commisioned series of new personal essays by writer & editor Sarah Byrne on Paul Celan, marking the fiftieth anniversary of his death.
****
Emergency Covid-19 Author Bursaries Results


Twenty-four applications were received by the Munster Literature Centre for the initial offering of six emergency Covid-19 author bursaries of €2500. We re-examined our budget and increased the number of bursaries to ten. We funded this scheme with €12,900 from the cancelled Cork International Poetry Festival and €13,000 which had been set aside for staff salaries in 2020.
The outside assessors of the applications were Aosdana members James Harpur and Thomas McCarthy, and Clíona Ní Riordain, professor at the New Sorbonne, Paris. The chosen recipients for the bursaries were the following:
| | |
| --- | --- |
| Paul Casey, Cork City | Kimberly Reyes, Cork City |
| Conal Creedon, Cork City | John Sexton, Co. Kerry |
| Sarah Harte, Cork County | Jo Slade, Limerick |
| Mary Leland, Cork City | Breda Spaight, Co. Limerick |
| Dairena Ní Chinneide, Co. Kerry | Grace Wells, Co. Clare |
***
Code of Behaviour
The Munster Literature Centre, in partnership with the Arts Council and our other fellow constituent organisations in Words Ireland, is involved in devising a Code of Behaviour for the literature sector in Ireland. Until such time as that specific Irish code is ready, the activities of the Munster Literature Centre will be guided (subject to the laws of the European Union and Ireland) by the Code of Behaviour issued by the UK Society of Authors. All authors and workshopees involved with our events will be issued with a copy of this code. Staff, temporary and permanent, volunteers and interns, will also be issued with it, along with a staff handbook on safety and dignity in the workplace.
Click on the image below to open the full PDF:
__________________________
Previous articles and information available on the Archives page
__________________________