Sign up for our newsletter here
Anthology Submission Deadlines
We are looking for poems of hope or its lack which are about Covid-19 or an historical/ fantasy plague; poems which are autobiographical/confessional or surreal/allegorical. Selected poets will be paid €150. There is a €12 reading fee for a maximum of three poems. All submitters will receive a complimentary copy of the anthology in November.
Southword Editions are publishing an anthology of 12 short fictions by Irish authors reflecting the LGBTQI+ experience  and seeks to go some way to redress the lack of acknowledgement of the community in Irish literary anthologies. The piece should be a short story, maximum 5,000 words. Each chosen writer will receive €500 upon publication.Paul McVeigh is the editor.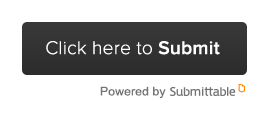 ***
Fool for Poetry
International Chapbook Competition
1st Prize: €1,000 | 2nd Prize: €500 | Submit by August 31st
***
Songwriting Workshop with John Spillane


Workshop via online video-conference
Wednesday evenings, 2nd - 23rd September (book here)
***
Farmgate Café National Poetry Award 2020
The Gravity Wave by Peter Sirr (The Gallery Press)
We're delighted to announce that the winner of the 2020 Farmgate Café National Poetry Award is The Gravity Wave by Peter Sirr (The Gallery Press). For the occasion, Peter Sirr reads 6 poems from his winning collection. More details about the award here.
***
The Munster Literature Centre
TikTok Poetry Challenge
Winners will be chosen in November
Produce a TikTok video (up to 60 seconds) of yourself performing a poem by a living Irish poet (you must fit the entire poem in so short poems are best).
The poet must be living, Irish, with at least one book published.
Posts must include the hashtag #MLCPoetryChallenge and the video must include, either spoken or in text, the name of the poet and title of the poem.
In November we will choose what we think are the ten best and upload them on our YouTube channel.
We will pay €200 to the maker of each video we repost on YouTube and we will also pay €200 to the author of the poem used.
***
Write the Crime Novel Which Sells
with Kevin Doyle


Workshop via online video-conference
Tuesday evenings, 1st - 22nd September (book here)
***
The King of Lam by Greg Delanty
Our latest poetry chapbook is a book of elegies for the Irish poet Liam Ó Muirthile written by Greg Delanty (available now from €6).
Greg Delanty was born in Cork in 1958 and studied at University College Cork. He has lived in the US for the past 30 years and is a professor of English at Saint Michael's College in Vermont. He has received many awards, including a Guggenheim for poetry. His collections include Collected Poems 1986-2006 and The Greek Anthology Book XVII (both Carcanet).
***
Basher at the MLC for Cruinniú na nÓg
For Cruinniú na nÓg, a day of free creativity for children and young people on 13th June, Basher's visit to the Munster Literature Centre will be presented on our YouTube channel! Subscribe for new videos every Monday and Friday.
The Munster Literature Centre celebrates the art of storytelling through puppetry with this new commissioned story from television star Dominic Moore. Dominic was part of the original Morbegs team and his puppet character Basher Bacon first appeared on the RTÉ children's show The Swamp. Find out more about Dominic here.
***
New Blogs & Essays Feature
Links to new blogs and our commisioned series of new personal essays by writer & editor Sarah Byrne on Paul Celan, marking the fiftieth anniversary of his death.
****
Emergency Covid-19 Author Bursaries Results


Twenty-four applications were received by the Munster Literature Centre for the initial offering of six emergency Covid-19 author bursaries of €2500. We re-examined our budget and increased the number of bursaries to ten. We funded this scheme with €12,900 from the cancelled Cork International Poetry Festival and €13,000 which had been set aside for staff salaries in 2020.
The outside assessors of the applications were Aosdana members James Harpur and Thomas McCarthy, and Clíona Ní Riordain, professor at the New Sorbonne, Paris. The chosen recipients for the bursaries were the following:
| | |
| --- | --- |
| Paul Casey, Cork City | Kimberly Reyes, Cork City |
| Conal Creedon, Cork City | John Sexton, Co. Kerry |
| Sarah Harte, Cork County | Jo Slade, Limerick |
| Mary Leland, Cork City | Breda Spaight, Co. Limerick |
| Dairena Ní Chinneide, Co. Kerry | Grace Wells, Co. Clare |
***
Performance Poetry Workshop
with Kimberly Reyes


through online video-conference
Friday evenings, 8 - 29th May (book here)
***
Creative Writing Workshop
with Billy O'Callaghan


through online video-conference
Tuesday evenings April 14 - May 5 (sold out)
Wednesday evenings April 15 - May 6 (sold out)
Thursday evenings April 23 - May 14 (sold out)

***
Code of Behaviour
The Munster Literature Centre, in partnership with the Arts Council and our other fellow constituent organisations in Words Ireland, is involved in devising a Code of Behaviour for the literature sector in Ireland. Until such time as that specific Irish code is ready, the activities of the Munster Literature Centre will be guided (subject to the laws of the European Union and Ireland) by the Code of Behaviour issued by the UK Society of Authors. All authors and workshopees involved with our events will be issued with a copy of this code. Staff, temporary and permanent, volunteers and interns, will also be issued with it, along with a staff handbook on safety and dignity in the workplace.
Click on the image below to open the full PDF:
__________________________
Previous articles and information available on the Archives page
__________________________

COMPETITIONS, PUBLICATIONS, VIDEOS, OPPORTUNITIES, FESTIVALS

Poems from Pandemia
Anthology callout
Deadline: 31st August
Fool for Poetry
Chapbook Competition
Deadline: 31st August
Subscribe to Southword
Issue 39 (October 2020)
Southword Editions
Chapbooks 2020
The King of The Lam
Greg Delanty
Satyress
Audrey Molloy
Partruition
Heather Treseler
MunsterLit Youtube
Every Monday & Friday
Poetry-Films
O'Faoláin Short Story
Prize Reading Playlist
O'Donoghue Poetry
Prize Reading Playlist
How to Write Titles
Essays & Blogs
In Praise of Celan
Munster Literature Centre
is a constituent member of